Ian Hammersley is a distinguished entrepreneur who has been recognized as a finalist for the esteemed Great British Entrepreneur Awards.
Ian's expertise in the field of ecommerce has led him to deliver captivating keynote speeches at various ecommerce events to prominent directors of some of the world's largest online businesses. He is known for his engaging and lively speaking style, which ensures that his audience remains attentive and engaged throughout his presentations.
Ian's insights into the workings of major ecommerce sites are highly sought-after, as he provides up-to-date and valuable information that is critical for online retail directors. He has authored several books on ecommerce strategy, with his latest book, 'Ultimate Guide To E-commerce Growth: 7 Unexpected KPIs To Scale An E-commerce Shop To £10 Million Plus', being a number one bestseller. Ian's influence extends beyond the written word, as he co-hosts the weekly Hammersley Brothers Ecommerce Pod Cast, which attracts thousands of listeners from around the world.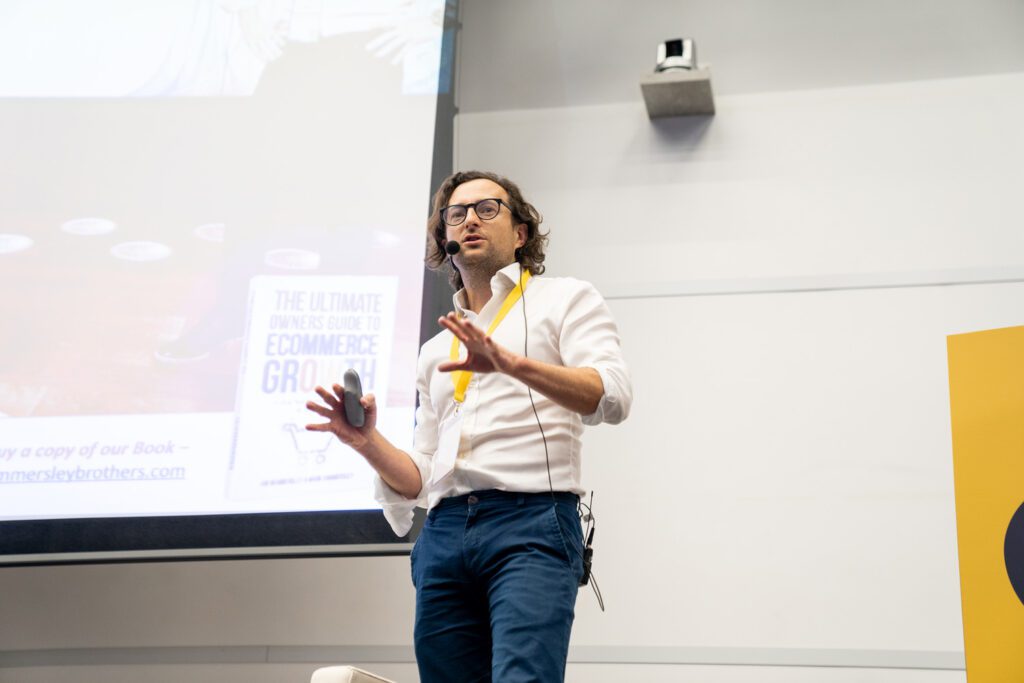 Are you ready to scale your Ecommerce business?
Speak to us today to see how we can help you to improve your Ecommerce store's performance, increase revenue and profit.